ALBF x KAVEah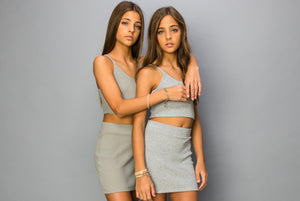 We are so excited to bring you a fun and unique collection in collaboration with the Clements Twins and their brand KAVEAH.
KAVEAH is all about comfy cool. Keep it casual or dress it up with our original shoe jewelry. A fun idea they thought up to add a bit of fashion to your everyday sneakers and shoes. This collection is a beautiful balance of pastels and neutrals. We are so proud to share it with you.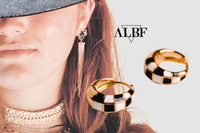 Unique Designs Added weekly
Every weekend new designs are being added. Always unique, always one of a kind. You will never get bored browsing the hundreds of different kinds of jewelry to choose from.
Shop Now
Exceptional Quality And Craftsmanship
ALBF Jewelry is an experience. A thrill of excitement when you put it on. You've never seen jewelry like this before.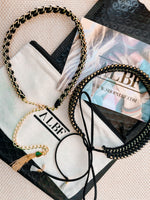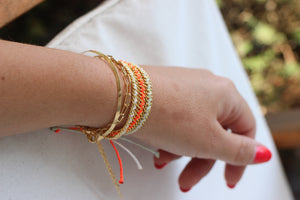 The Stackers
Our most affordable design made to be layered. You can never wear too many stackers. The options are endless!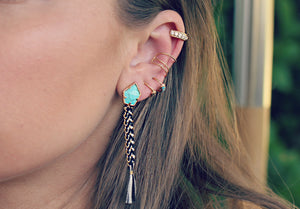 Hand Made 18k Gold Earrings
Earrings maticulously desgined with comfort and durability in mind. 18k gold materials, fun styles, and so much more.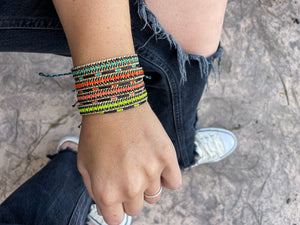 Jewelry Made To Last
Only the best quality chain is ever used and woven with a water proof polyester thread. You can wear them and never take them off!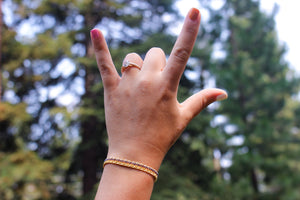 Jewelry For A Cause
An edition of the "River Fire" bracelet, the Cal Fire bracelet was made to raise money and awareness around firefighters that risk their lives every day to protect our lives, communities, and homes. These men and woman are heroes and we would love nothing more than to show our appreciation. The Cal Fire Benevolent Foundation provides financial assistance directly to the firefighters and their families. Money raised through the sale of this bracelet will go directly to that foundation. 
Reviews
Apr 11, 2021

5 out of 5 stars

Love! All the colors are so pretty!

Taryn
May 13, 2022

5 out of 5 stars

Beautiful bracelet!

Katie
May 22, 2020

5 out of 5 stars. Love my necklaces! They are so beautiful and unique!!

Nichole